Flexible packaging and shipping options meet your every need.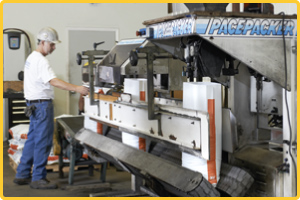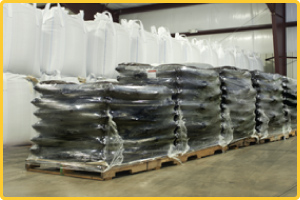 Order full loads...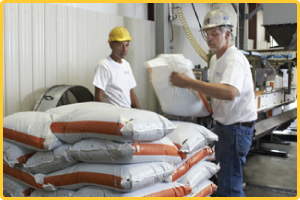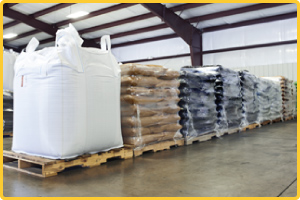 mixed loads...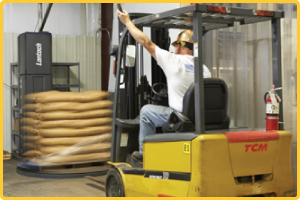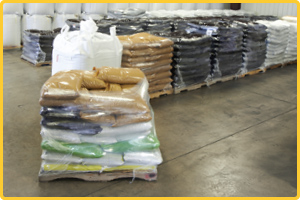 mixed pallets or by the bag.
ANTHRAFILT™ ships year-round, F.O.B. Wilkes-Barre, PA.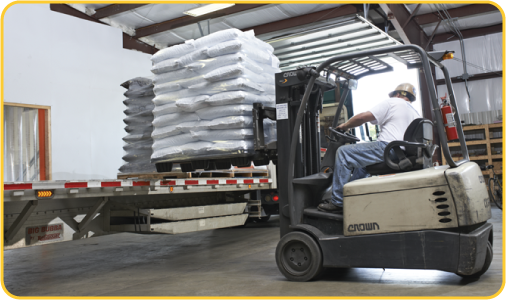 High-Impact, 52lb. Poly Bags
Puncture-resistant, non-slip surface
Color-coded for differentiation
1 cubic foot (23.6 kg)
Stacked 50 bags per pallet with
stretch wrap
Pallet size: 42" x 48" x 54"
Net weight: 2,600lbs. (1,179kg)
Gross weight: 2,650lbs. (1,202kg)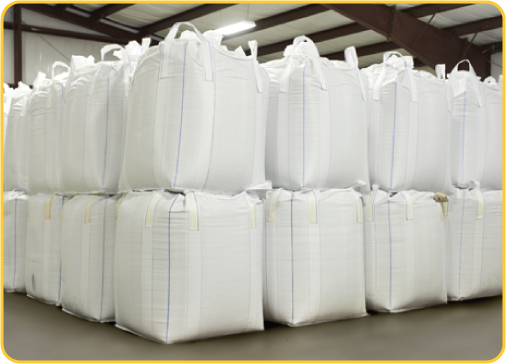 Supersacks: Semi-Bulk, Woven Polypropylene Containers
Ships in U.S. or metric tons
Top lift straps and self-discharging
bottom spouts
Easily moved with a forklift or crane
Sturdy enough for double-stacking
Ships standard without pallets
(pallets available upon request
with optional stretch wrap)


Although bags and supersacks are treated with ultra-violet light inhibitors,
media stored in sunlight must be covered with tarpaulin prior to installation.
Since 1932, the name ANTHRAFILT™ has stood for the highest quality.